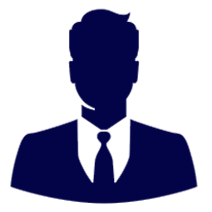 Mr Narendra plays professional soccer. Soccer is not only his passion, but life. One morning he was playing a practice game and during a tackle, twisted his knee. His knee was stuck between the opponent's feet, while he twisted himself and heard a loud pop from the knee. He felt as if the knee went out and came back in. Immediately he noticed a swelling and pain and was unable to continue playing. He saw his knee surgeon immediately and was suggested he went through a MRI scan. Scans revealed an ACL tear, along with tear of his medial meniscus. Narendra was heart broken as he had to plan for his team in a tournment starting the following week. After a thorough discussion with his surgeon, he underwent ACL reconstruction and meniscal repair.He says he did not feel much pain after surgery, which he dreaded a lot. He was up on his feet the following day, but with crutches. He could cycle and swim in 6weeks. He underwent rigorous rehab and in 6 months he was back on field practicing soccer. In 9 months he could play his first game for the team. Its 2 years now since the injury, he has never had a problem in the knee and continues to be in great form scoring goals for his team.
Mangala is a 63 year old lady who was suffering from knee pain for a number of years. She had tried every possible treatment options including medications, application of gel/oil, Physio therapy, Ayurvedic massage and pills, injections. However she was never relieved of pain. Last couple of years, the pain stopped her from performing her activities of daily living. Going to the rest room and back became a daunting task. Pain had taken away her sleep. Many doctors had suggested knee replacement, however she was extremely reluctant. Fears like pain from surgery, post surgical rehab kept her away from exploring this option. However, with no option left, she decided to undergo surgery. After surgery, she could walk the immediate next day with support. The pain she had feared to be in wasn't really so. By the end of one week she could get out of the hospital. By this time she was confident enough to use the rest room by herself. She could get out of the bed and back all by herself. Rehabilitation process over the next few weeks got her to walk independently, climb stairs without pain. It's been 4 months now and pain is a forgotten past. She sleeps peacefully through the night. She visits the nearby temple every day. Her life style has changed. Mangala is now planning her long due trip to Varanasi. She is now extremely pleased that she can live her dreams which at once seemed far from reality. Mangala recalls how much she was scared to undergo surgery. However she is now relieved that the happy days are back.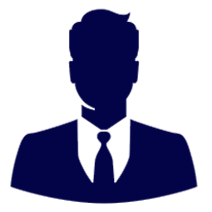 Varun is a 30 year old techie. He has been extremely active all his life and loves to play volleyball. However an incident that occurred two years ago had kept him away from volleyball. He had an episode of seizures which simultaneously caused his shoulder to dislocate. Even though his epilepsy was very well controlled and that was the last time he had seizures, injury caused to the shoulder meant that he could dislocate his shoulder multiple times. He has had numerous dislocation episodes for the past two years. Every dislocation episode was extremely painful and involved trips to the hospital to get it reduced, sometimes with anaesthesia and sometimes without. Off late his shoulder started dislocating in his sleep. Varun recalls he has not had a peaceful sleep in months due to the fear of dislocating his shoulder. His most recent dislocation was when he stretched his hand to pick up his bag. That is when he decided he had enough. Even though his surgeon had suggested surgery, he was scared to go through the same because of his epilepsy. He had read that pain and anaesthesia can provoke seizures. Having seizures after surgery may mean a failed result. He underwent shoulder stabilisation procedure six months ago. He had to stay in the hospital only for a couple of days. He was very happy that he had only minimal pain. Seizures till date never recurred. He was determined to play volley ball again. He underwent supervised rehabilitation and last week he played his first volley ball game. He is now all smiles that he can sleep without the thought of dislocating his shoulder.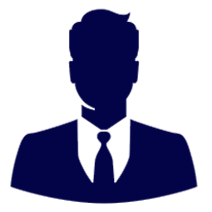 Shankar opened his eyes to find himself in the hospital. He had extreme pain his left thigh. He could see a large wound which was bleeding profusely. A team of doctors were resuscitating him. He could now vaguely remember that he collided with a speeding car while he was riding his bike on the highway. Shankar was to get married the next month. He had just started his new job. Everything seemed to be over in a matter of few seconds. He had a compound fracture of the thigh bone ( a compound fracture is one where in addition to the broken bone, the soft tissues including the muscle and skin are massively damaged and the bone can be seen from outside). He underwent five surgeries over the next six months. He could not get up even to use the rest room. His family did everything for him. Every visit to the hospital used to be a painful trip in the ambulance. He had not taken bath as he had dressing on his thigh and pins from outside, which he was advised not to get wet. His life felt like a sinking ship. He felt helpless. Since the bone failed to heal, he was offered an amputation, so that he can walk with a prosthetic limb. But Shankar was determined to not give up. He met the reconstruction specialist through one of his friends. After careful examination and a few investigations, surgical plan was formulated. A team of plastic and limb reconstruction surgeons operated on him. The infection in the bone was cleared. The fracture was stabilised with an interlocking nail. Antibiotic coated beads were placed to prevent infection. He could walk the next day, but with a frame. He was adviced to not bear weight on his operated leg. He recalls how happy he felt when he could walk without anybody's help. Over the next few weeks, the wounds healed. He was allowed to have showers. He shares how happy he felt when he had bath for the first time in months. After six weeks the infection had settled. He underwent bone grafting and in a few weeks time he was able to walk again without support. The fracture had healed. Shankar is now so happy that he didn't give up hope. He never misses an opportunity to show off his scars. He has put his past behind and has scheduled his marriage for the next month.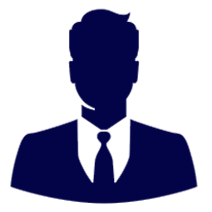 Ajay was playing basketball with his mates. He studies fifth grade, but it's basket ball he is serious about. He has already represented the state in the juniors championship. He was doing a pass and a sudden change if direction caused a twisting injury to the left knee. He heard a cracking noise from the knee. He was not able to stand after the injury and the Knee was swollen.He was rushed to the hospital and was diagnosed to have a locked knee. That means he could have a Meniscal Tear. MRI scans confirmed the same. He had a bucket handle tear if the medial meniscus (a bucket handle tear is one in which a large piece of torn meniscus is stuck between the two bones of the knee, which causes inability to straighten the knee).
He underwent arthroscopic meniscal repair. He was walking on crutches the same evening. He was started on exercises to keep the muscles working. He commenced cycling by the end of six weeks. He could jog at 3 months. Six months on, his knees feels great and he is ready to be back on court playing basketball again.
Preethi is a software engineer, who travels to her office on a two wheeler. On the eventful day, she collided with another two wheeler and fell off her scooter. The scooter in turn fell on her left knee, causing a loud pop. She ad temporarily dislocated her knee. She was taken to the hospital nearby, wherein a first aid was given. Injuries to the blood vessels and nerves were ruled out. She had an extremely unstable knee. She was then asked to consult a knee specialist. She was diagnosed to have multiple ligament injuries, which made the knee very unstable. She had completely torn her ACL (anterior cruciate ligament) and MCL (medial collateral ligament). She also had a lateral meniscal tear. She was put on a knee brace with plenty of icing to control the swelling. Two weeks from surgery, the swelling had come down and it was appropriate to operate on the knee. She underwent reconstructive procedures for both the ligaments and repair of the meniscus. She could walk with support the following day, continued to be so for six weeks with gentle exercises several times a day. She joined work within 2 weeks. At six weeks, she was able to walk without support. Rehab was started under the supervision of a physical therapist. Three months later, she could ride her scooter again. She is now back dancing again, which is her favourite hobby.
Meenakshi tore her rotator cuff trying to lift a flower pot at home. She is 64 and a busy homemaker. She had been living with pain since the day of injury. The pain disturbed her sleep. She found it hard doing her daily Chores like combing hair and wearing her top. She could not lift even a cooker. She tried medications, but they failed to do any good. She also had an injection into the shoulder. Even though she had temporary relief from pain, weakness in the shoulder was persistent. Pain relief did not last long as well. She could not take care of her grand son. That's when she decided she had enough. She underwent arthroscopic rotator cuff repair.
She had to stay in the hospital only for a day.She was started on exercises the following day. She had to use a sling to place her arm for the next six weeks, with intermittent exercises each day. She had achieved full range of motion in her shoulder by six weeks. She could sleep well by two to three weeks. Strengthening exercises were started after six weeks. It been four months since surgery and she is back to her original self. She has no pain. She can cook peacefully. She plays with her grand kid and lift him around. Her garden now looks brighter than ever as she is back working in it.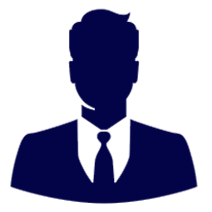 Amjad is a keen golfer. He has been playing golf since he was a teenager. After his retirement, a major chunk of his day passes by golfing. He started noticing pain in his right shoulder for the past two years. The pain initially came and went, but gradually became constant. It would previously reduce with pain medications, but off late has started to keep him awake in the night. He has developed stiffness in the shoulder, which has made him give up golf. Injection to the shoulder have not helped. Fast forward six months and he is back playing golf in his full capacity, thanks to his shoulder replacement surgery. He says the surgery has been a game changer. He never believed he could play golf again in life. Even though his shoulder surgeon had assured him he could play again, all he hoped was to get rid of his bad pain which disturbed his sleep. He is now pleasantly surprised he is back playing his favourite game again.
Hemavathi had unrelenting pain in both her knees for three years. Pain had curtailed her activity level. She could hardly manage her daily chores. Stairs was a nightmare. Since she stayed in first floor and her building did not have an elevator, getting out of the house was impossible. This has made her feel lonely and depressed. She had tried all possible medictions and injections. Physical therapy and exercises did not help. Even though she considered undergoing knee replacement, she was reluctant due to her pre-existing diabetes, hypertension and heart issues. She recalls that a few of her relatives and friends had falsely instilled fear in her mind that surgery may not be succesful given her health condition.But unrelenting knee pain was so severe, she made up her mind for surgery. She went through a thorough pre-operative work up. Expert cardiologist, physician and anaesthesiologists had examined her before surgery. Investigations were done to determine the status of the heart. Diabetes and blood pressure were optimised. She went through the surgery and she thanks the team of doctors for having undergone a succesful knee replacement. Not only the surgery was a success, she faced no complications due to her pre-existing conditions. In fact, she not only enjoys her 2km walk each morning, she can play with her grand daughter and she is the one who picks her up from school. She can climb stairs with ease. She travels by metro without any help. Since she has started being active, her diabetes and blood pressure control is better than ever before.
Shobha slipped while she was returning home in the night. The twist caused a fracture in her ankle. She could notice that her ankle was deformed and she was unable to stand/ walk. She was rushed to the hospital in a rickshaw. She was in severe pain. Shobha is a 32 year old accountant and a mother of two. Investigations showed that both the bones in the ankle were broken. She underwent a succesful fracture fixation and is now able to manage her kids by herself. She is also back in the office and has nearly forgotten about the incident and surgery.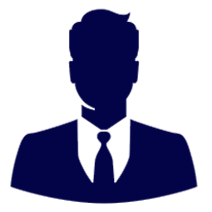 Hariram is a professional swimmer. He has already won a number of medals at the state and national levels. He dislocated his shoulder while he was diving. He was rushed to the hospital and the joint was put in place. He attempted a return to swim, 6 weeks following the dislocation. As with many other shoulder dislocations, he dislocated his shoulder within a few weeks of his return. He was heart broken. He was to participate in a very important meet the following year.He then underwent arthroscopic stabilization procedure by his shoulder surgeon. He recalls that his hospital stay lasted only for a day and he had three small dressings when he came out. His scars were very tiny and he was not in much pain. He could get started with his exercises the next day. He underwent intensive rehabilitation and was back in the pool by 6 months. He has already put in numerous laps and he is shoulder feels strong. "I have never felt the looseness in my shoulder again after surgery" he recollects. He is now keen to participate in the qualifying tournment and feels that he is ready to perform at the highest stage.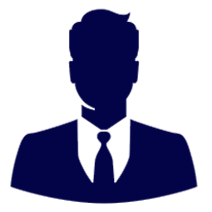 Siddarth is a professional cricketer. His bowling (spin) skills have earned a place in one of the important leagues. He is only 21. 3 months ago when he was bowling in the nets, he felt a weird pain in his right shoulder. The pain worsened with each day and now he was not able to bowl effectively. He noticed that the pain did not allow him to participate in training sessions. He was advised a MRI scan and it revealed severe tendinopathy of the rotator cuff tendon. Playing further would mean he was risking a tear of the cuff. Surgery seemed a long drawn process as the recovery process would be 6-8 months to get back to his level of playing. The league was not very far away. After a thorough discussion with his shoulder surgeon, he decided to get an injection of PRP (platelet rich plasma) into his shoulder. It was an out patient procedure and did not involve hospitalization. His arm was placed in a sling for two weeks to rest the shoulder,. He underwent cryotherapy and gentle exercises during this time. Rehab followed. In 2 months, he had recovered enough to bowl in the nets and attend practice sessions. In 3 months he was back playing for his team. He says thankfully he did not have to miss any of the important matches.